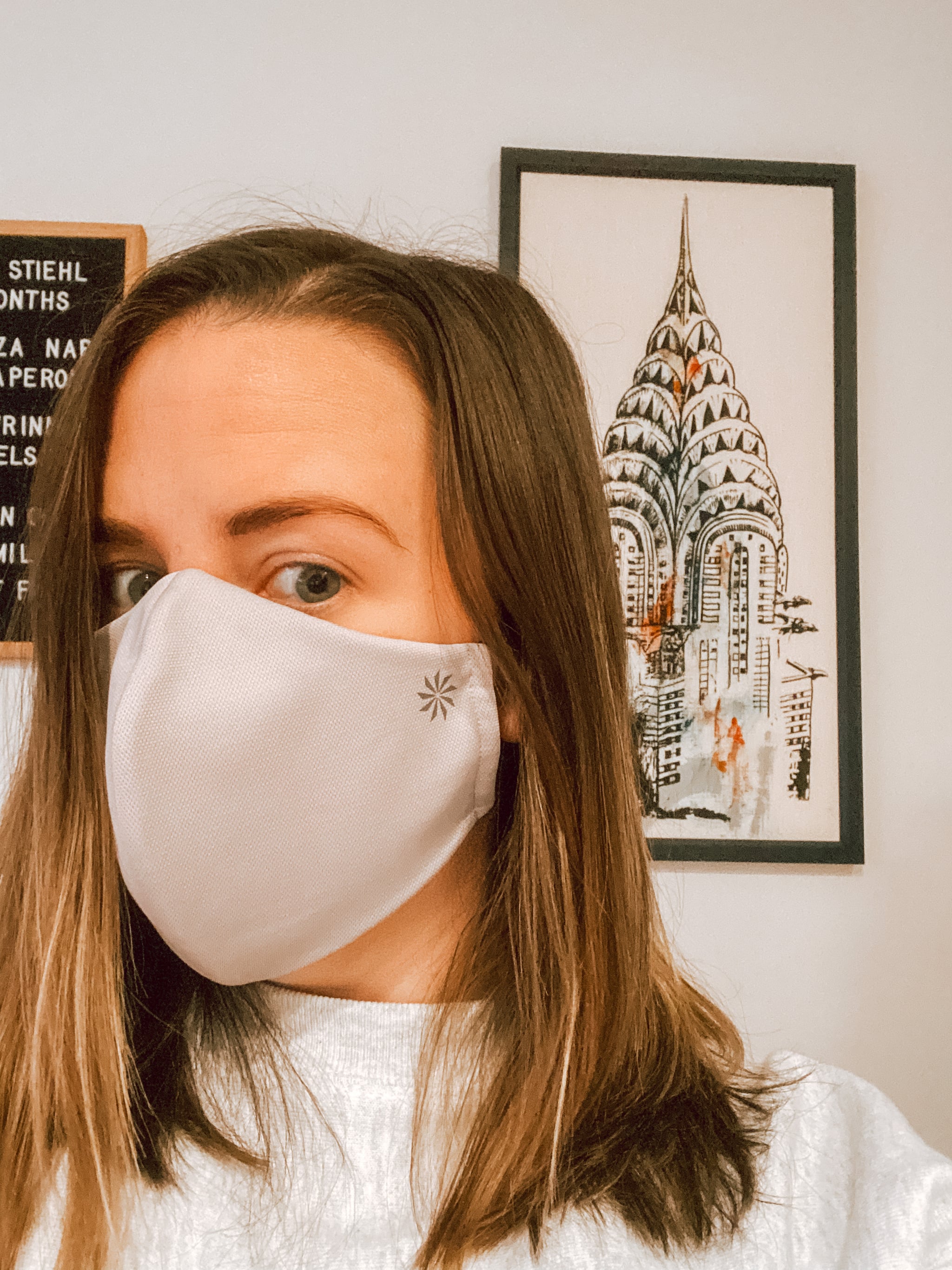 You know what's really hard? Running with a face mask on! Your breathing is shallow and you can never quite catch your breath. You also almost feel like taking in all of this fresh air in the opposite of what you should be doing. As we all adjust to wearing masks when we're not home, we're quickly starting to realize different occasions call for different masks, and not just in the fashion sense. I've tried running in my regular day-to-day masks and gaiters until senior editor at POPSUGAR Fitness, Christina Stiehl, clued me in to the new Athleta Activate Mask ($40 for two).
Designed in collaboration with the Emergency Design Collective, the Activate was developed with technology to help block particles and keep air flowing. Athleta tested the performance of this mask with selected wear-testers, including the most-decorated track and field athlete Allyson Felix, to ensure comfort during fitness. The Activate is simultaneously breathable but doesn't move around as you're working out. Worried about sweat? The Activate is engineered with TurboDry™ fabric. If it's good enough for 3 time World Champion Allyson Felix, I was pretty sure it could handle my workouts — they're pretty low impact! I got some advice a little closer to home from our resident fitness expert.
"I tried it out during an outdoor bootcamp class, and it stayed put and was comfortable throughout the whole hour-long workout." Stiehl said. "It seems to be a better fit for more low-impact workouts where you're not breathing heavily through your mouth, but I definitely keep this mask on rotation as an everyday mask to run errands or do any low-impact workouts outside of my apartment."
During the holidays, my workouts will definitely be low-impact so I'm definitely sold and planning to get them as stocking stuffer gifts! Let us know if you like them too!
Athleta Women's Activate Face Mask 2 Pack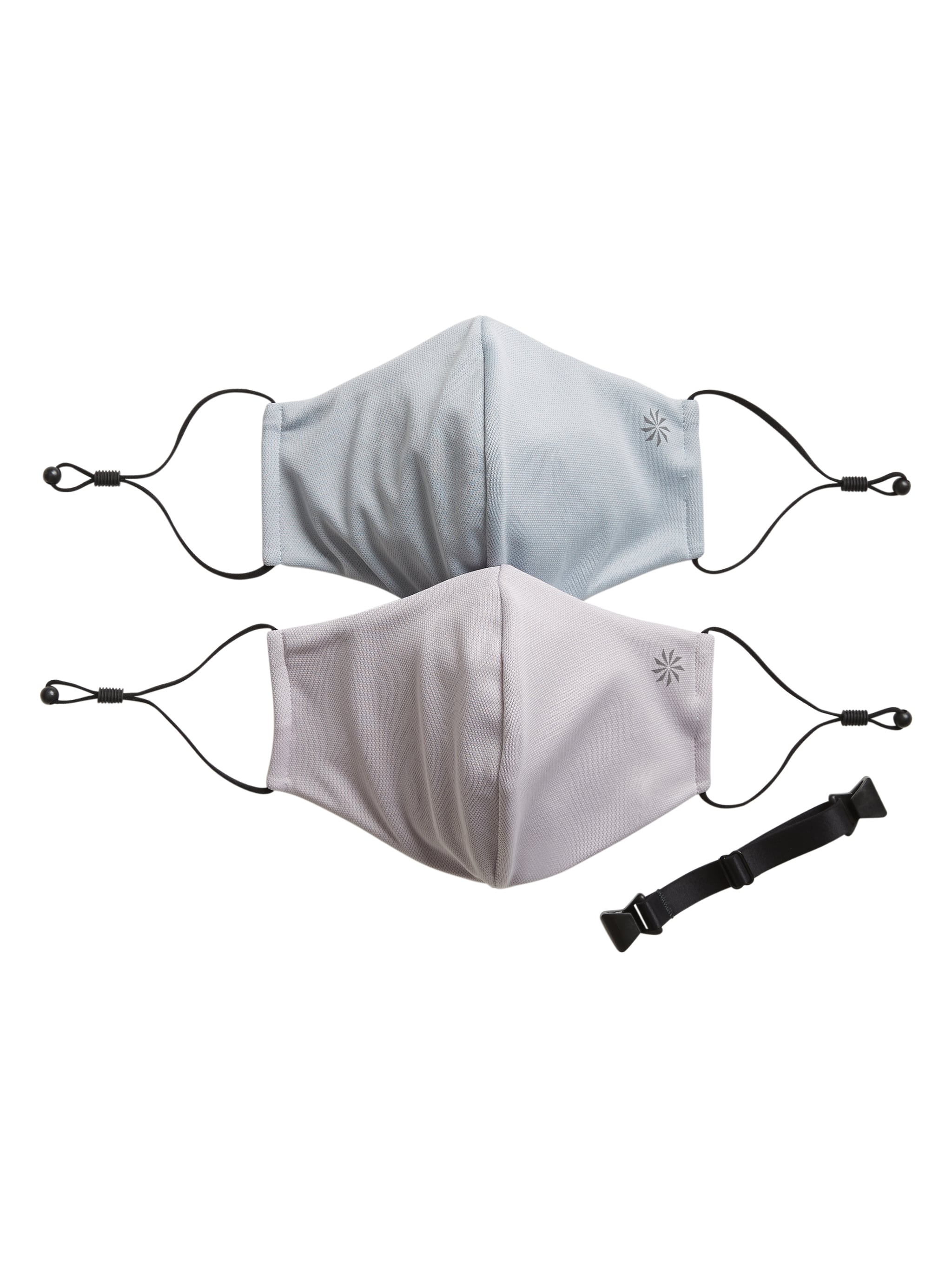 Image Source: POPSUGAR Photography / Christina Stiehl