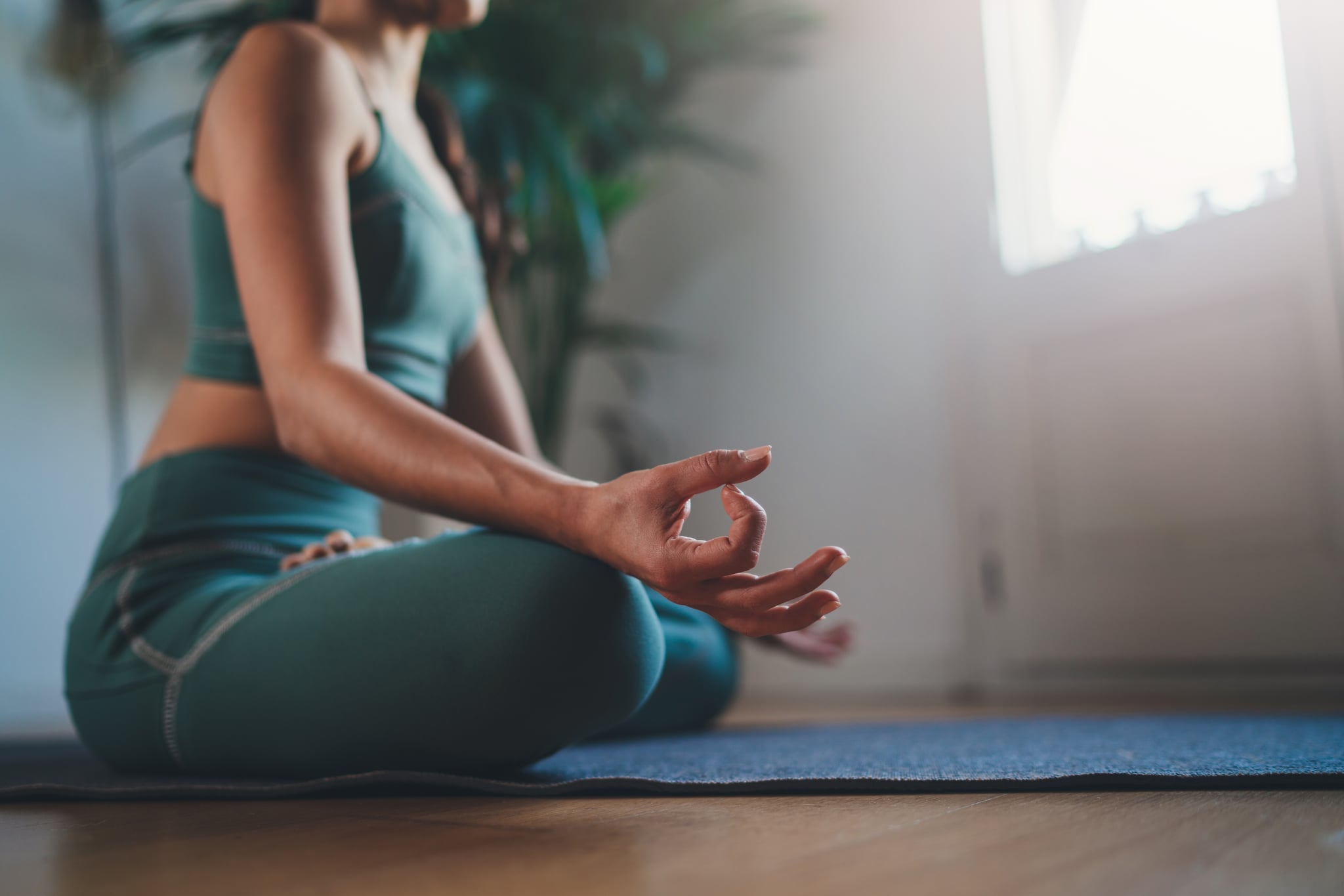 I think I laughed the first time I ever meditated. Truly. If memory serves, I was in my early 20s when I was introduced to meditation as anything more than a bunch of "ohms" and sitting in silence. But I didn't fully understand the power of meditation and how it worked for both the body and mind until several years later.
Now, I can safely say I no longer chuckle when it's time to meditate in my favorite yoga practice. I'm the first to toss on the UA Tech™ Twist Tank ($25) and settle in for a little yoga. In fact, meditation has helped me improve my running and focus on my workouts a lot clearer. But despite feeling infinitely more comfortable with meditation, I still never fully felt like it was something I had mastered or was even "good at."
Of course, like anything else, meditation takes practice. And yet, I never granted myself permission to invest my time and energy into practicing more. Other than the few minutes here and there as "add-ons" to my other sports, meditation wasn't getting the proper training it deserved. But just recently, I began a program with Balance, a personalized audio meditation app.
The approach with Balance is to devote five or 10 minutes a day to your meditation training. After a few initial survey questions about what you're hoping to accomplish with meditation, how comfortable you are with meditation, and the like, the app builds a program for you. With each session, you provide feedback, and the program adjusts your next session based on your experience. Eventually, you work through different skills, levels, and techniques.
I'm about a month into the program, and already I've noticed my relationship with meditation changing. No longer is it a static activity for me or something that I partner with my postrun stretching, but rather, meditation is an active practice that I allot time and attention to.
I've learned new techniques that I never knew existed. I've learned that meditating before bed helps me have a more restful night of sleep. I've learned that my mind isn't just built to wander, but rather it's wandering because I haven't trained it to accomplish the task at hand just yet. Just as you'd build up your early miles in a marathon plan, you need to build a solid base of meditation and progress upon it each day.
With a year left of my program, I know there are many more meditation muscles to train. Yet, a month in, I've already learned the value of training my mind as well as my body.