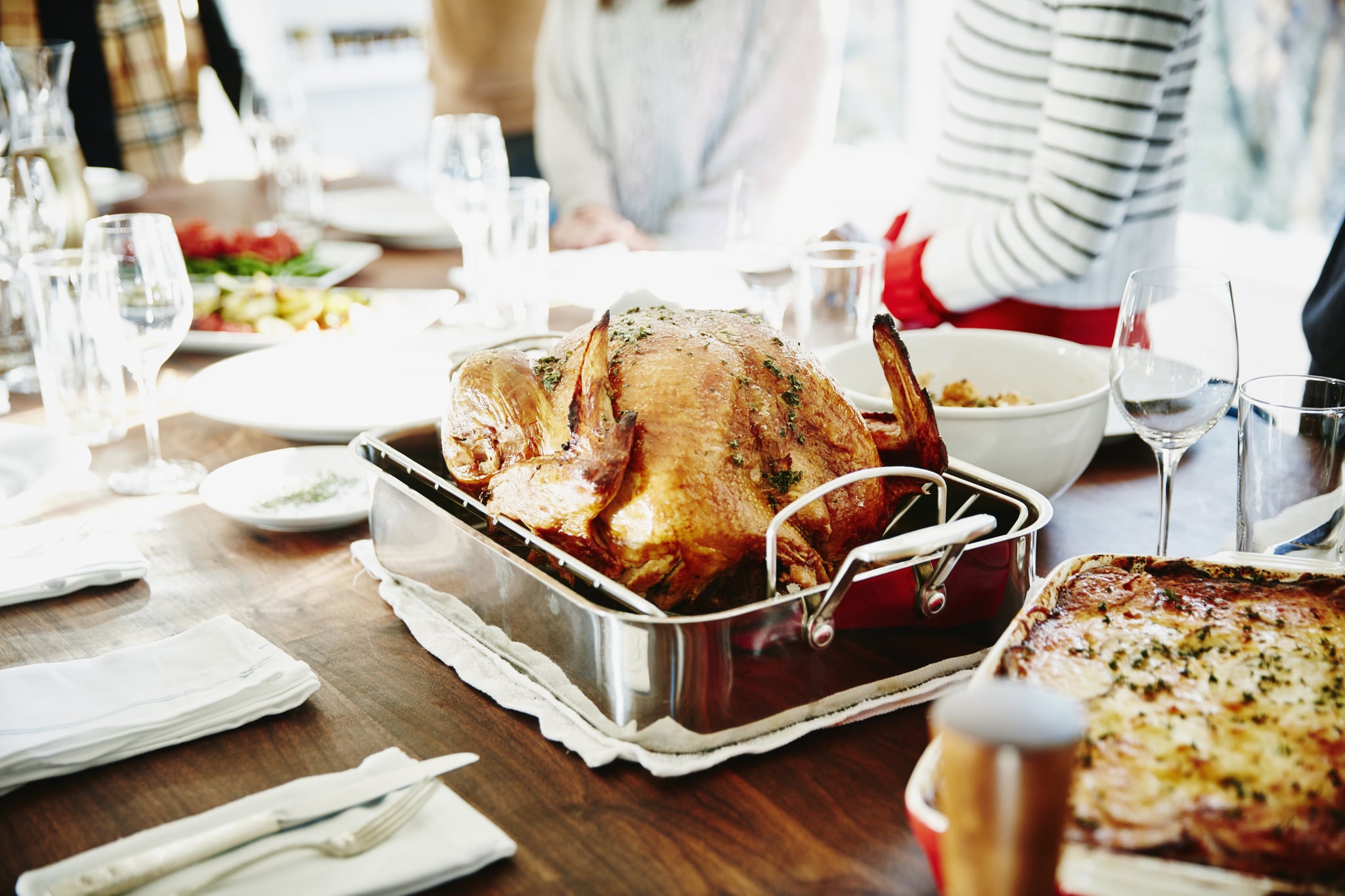 Thanksgiving has always been one of my favorite holidays, from the crisp fall weather to the coziness of sitting by the fireplace with family and reflecting on what we are grateful for. The best part, though, has to be the delicious food.
This year, with everything going on in the world, Thanksgiving will probably look a little different from years past. Health is on the forefront of my mind, and I'm thinking about ways to prioritize wellness this holiday season.
It turns out that planning your dinner menu is actually a great place to start. I spoke to Erin Palinski-Wade, a registered dietitian, nutrition, and fitness expert, about how to incorporate anti-inflammatory foods into a classic Thanksgiving feast.
According to Palinski-Wade, inflammation is a response that occurs when the body is trying to heal itself, but if this response lingers for too long, it can lead to long term health repercussions. Certain foods can trigger inflammation, while others can minimize it.
Luckily, there are quite a few anti-inflammatory ingredients that you probably already serve without even realizing it. You shouldn't have to give up taste or tradition to cook up a nutrient-rich Thanksgiving meal.
Cranberries, for example, have long been a festive staple. They contain high levels of the antioxidant quercetin, says Palinski-Wade. Foods rich in antioxidants are a foundational component of an anti-inflammatory diet, so definitely break out your favorite cranberry sauce recipe.
Stuffing is also a beloved side dish in my family. Adding onions to stuffing is another way to raise quercetin levels, as well as diced apples. In fact, apples are one of the more versatile quercetin-rich ingredients that can be used in sides, salads, or dessert. Apple pie, anyone?
Understandably, avoiding inflammatory foods around the holidays — meaning ingredients rich in carbohydrates, added sugars, saturated fats, and excessive sodium — is slightly trickier than adding in anti-inflammatory ones.
As Palinski-Wade explains, "At a holiday meal, it is unreasonable to think you can avoid serving all of these foods, but you can reduce them." This might mean opting for white meat turkey without the skin since the dark meat contains more saturated fat, cooking with plant-based oils instead of butter or lard, and using whole grain bread in stuffing.
If this all seems a bit intimidating to you, you're not alone. But keeping in mind these tips while you're doing your grocery shopping and preparing a list in advance of the big day can alleviate some of the stress. Palinksi-Wade suggests writing out your menu and reviewing it to make sure you have included fruits, veggies, and whole grains. "If you don't think about these foods before you go shopping, there will be no chance you purchase them," she advises.
Once you're actually at the store, make sure to read nutrition labels, and while choosing canned or frozen produce is fine, scan for options with low sodium and no added sugar. When buying premade side dishes like stuffing or mashed potatoes, check for whole grains and plant-based fats instead of animal fats if possible.
Ultimately, Palinski-Wade's advice for enjoying an anti-inflammatory and satisfying holiday meal comes down to a surprisingly simple suggestion — "Remember to eat mindfully."
Click here for more health and wellness stories, tips, and news.