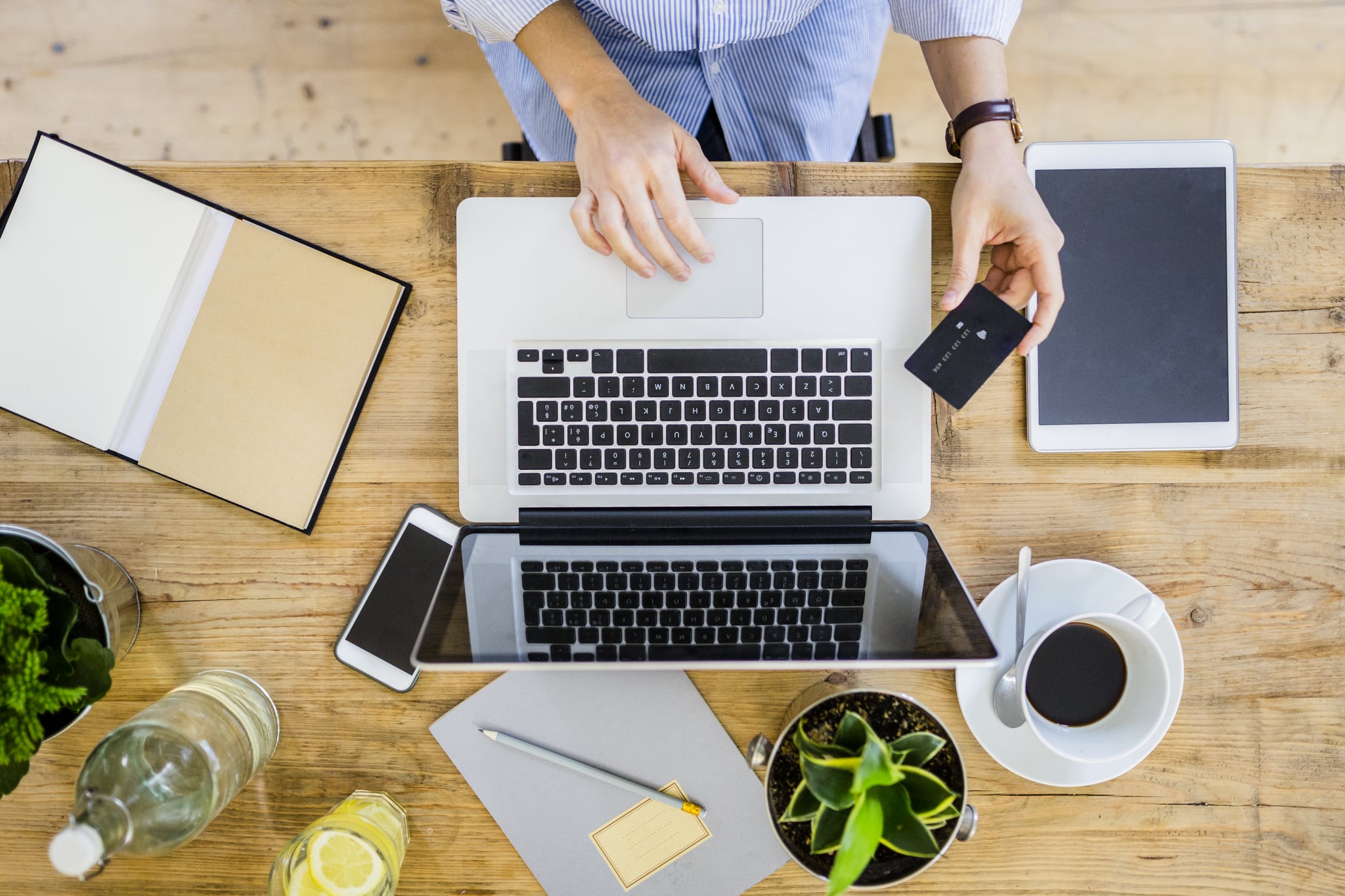 Working from home isn't new to me, so I didn't expect the lifestyle changes that came with the COVID-19 pandemic to have much of an impact on my life. I'm used to multi-tasking throughout the day — squeezing in a workout between clients or throwing in a load of laundry on my way to grab my lunch. So, I figured spending more time at home would be a chance to get in great shape. Without the back and forth to school or out-of-the-house meetings, I'd have enough time to work out twice a day, right? Boy, was I wrong.
Home workouts were already built into my routine. Instead of traveling to and from the gym, I've always used that extra time to move my body at home. But even though that part of my routine hadn't changed, I started to notice a difference in my body about a month into the pandemic. Not having actually found the time to squeeze in an extra workout with everyone home all the time, I realized I was otherwise pretty sedentary, and it had started to take a toll.
From that moment on, I did my best to move around as much as possible, but it wasn't until I found the FLEXISPOT Height Adjustable Cycle Desk Bike ($350, originally $490) that I started to feel like myself again. I originally saw the bike on TikTok — where one person had raved about it — and though it was little more than I wanted to spend, I decided to give it a shot. I was pleasantly surprised at how much it helped.
What I love most about this piece of equipment is its flexibility. Unlike other stationary workout equipment, it's lightweight and adjustable. Whether I want to cycle while writing an article or step off the pedals and use the bike as a standing desk, the FLEXISPOT works for me. I can adjust the desk's angle up and down if I'm reading or move it closer to me if I'm answering emails for work. It's also built on wheels, making it easy to move around the house. I've even taken it outside while my son had "recess," so I could stay active, work, and keep an eye on him.
Like most stationary bikes, you can also adjust the resistance. It offers eight levels to choose from, so I can use it for light movement or crank it up to burn more calories. It's also compact, so I sneak it right into the corner of my office without losing any additional space.
This bike desk was a game changer for me — it helped me get back to looking and feeling as healthy as I did when the pandemic began. If you too are looking for a piece of equipment to help you stay more active while you're working from home, give this one a try.