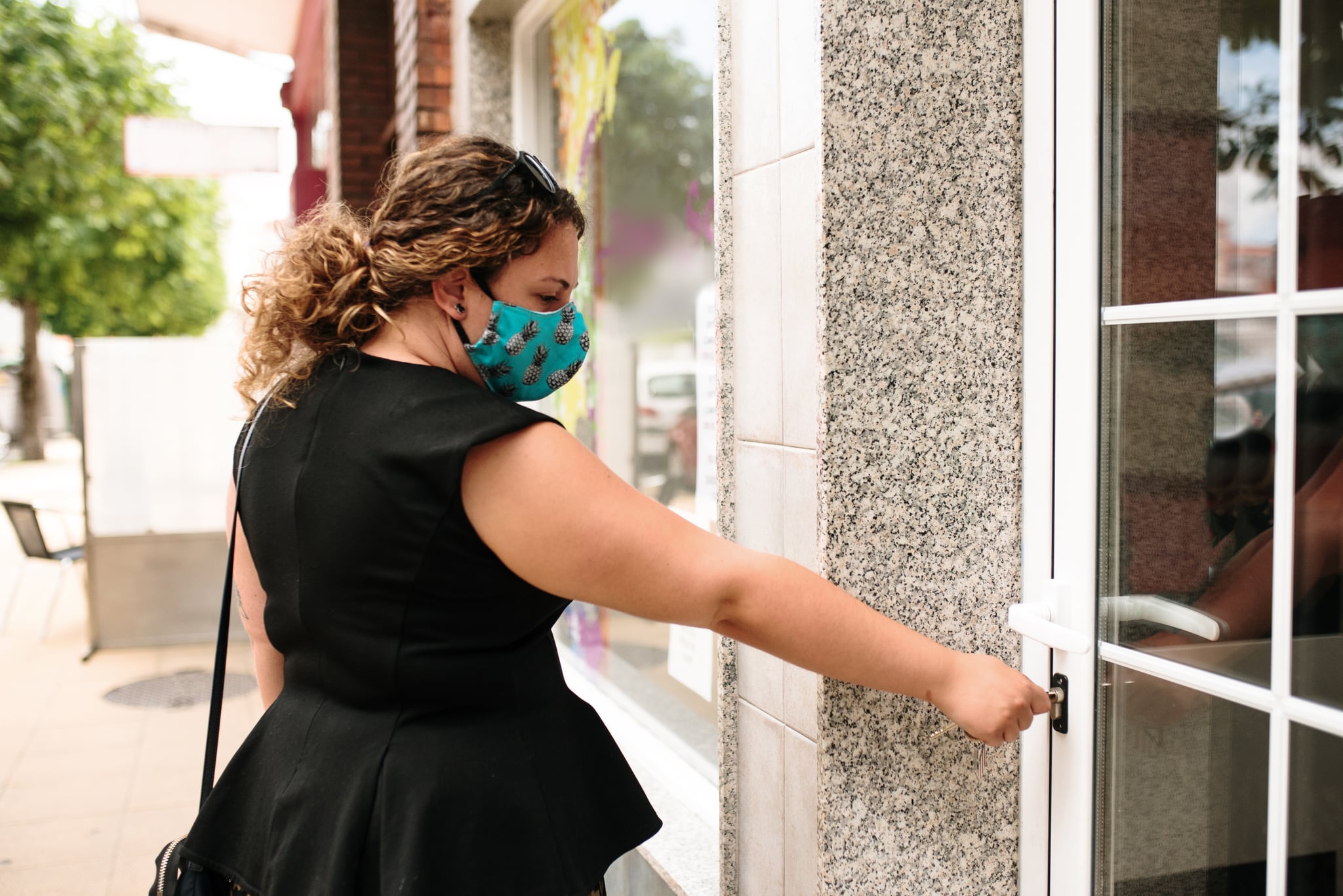 Image Source: Getty / MarioGuti
"Dying in a Leadership Vacuum" — that's the title of a new editorial published by editors from the prestigious medical journal New England Journal of Medicine (NEJM) on Oct. 8, less than a month before the general election. With Election Day fast approaching, the journal, which has been nonpartisan for over 200 years since its inception, took an opportunity to change course and urged Americans to vote our current administration out of office due to what they describe as our leaders' failure of a response to COVID-19.
The editorial was the only one in NEJM's history that was signed by all of its editors, and it begins by stating that the COVID-19 pandemic, a worldwide crisis, tested leadership across the globe. "With no good options to combat a novel pathogen, countries were forced to make hard choices about how to respond. Here in the United States, our leaders have failed that test. They have taken a crisis and turned it into a tragedy," the editors, who are all doctors, wrote.
They pointed to the fact that the US leads the world in COVID-19 cases and deaths — over 211,000 have died and seven million have contracted the virus — and that we did not behave aggressively or adequately enough; we have behaved "poorly" for a number of reasons (other countries have outperformed us, they said). Those reasons include lack of testing early on and distribution of PPE to healthcare workers and the public despite having "ample warning" when the disease first arrived.
And, while the editors said testing has increased substantially, "the more useful metric is the number of tests performed per infected person," and our numbers are far below that of other countries. "Moreover, a lack of emphasis on developing capacity has meant that U.S. test results are often long delayed, rendering the results useless for disease control," they wrote.
Why has the United States handled this pandemic so badly? The Editors note that although we came into this crisis with enormous advantages, our current political leaders have demonstrated that they are dangerously incompetent.

— NEJM (@NEJM) October 7, 2020
Another big misstep for the US, according to the editors? Lack of universal guidelines and enforcement when it comes to lockdown measures, which they call inconsistent (doctors POPSUGAR has spoken to in the past have talked about this as well). "Our rules on social distancing have in many places been lackadaisical at best, with loosening of restrictions long before adequate disease control had been achieved," the NEJM editors explained. "And in much of the country, people simply don't wear masks, largely because our leaders have stated outright that masks are political tools rather than effective infection control measures."
"Our current leaders have undercut trust in science and in government, causing damage that will certainly outlast them."
What's more, the editors blamed this administration for politicizing vaccines and ignoring public health experts. They pointed fingers at our leaders for not properly working with the CDC and National Institutes of Health, for instance. "Our current leaders have undercut trust in science and in government, causing damage that will certainly outlast them. Instead of relying on expertise, the administration has turned to uninformed 'opinion leaders' and charlatans who obscure the truth and facilitate the promulgation of outright lies."
Unlike the journal Scientific American, which endorsed Joe Biden, the NEJM editors did not outwardly endorse a candidate. However, their call to action rings clear: vote. "Our leaders have largely claimed immunity for their actions. But this election gives us the power to render judgment," they wrote. "Reasonable people will certainly disagree about the many political positions taken by candidates. But truth is neither liberal nor conservative."