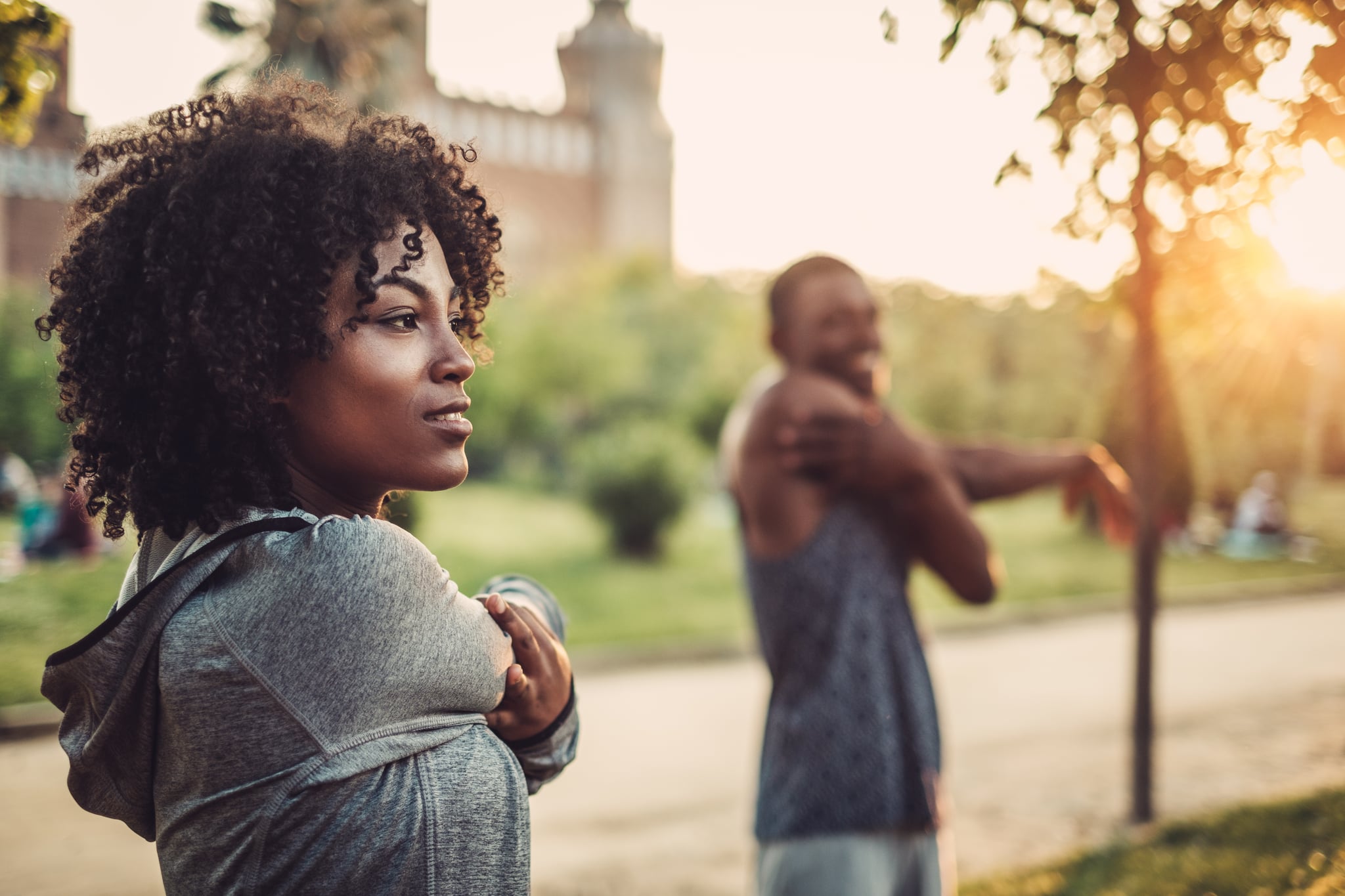 No matter what I have on my plate for the day, I make sure to carve out time for a walk. It doesn't matter if I'm logging half a mile to grab a cup of coffee or five miles to check out a new neighborhood, I cross a walk off my to-do list. But I'll be honest, as much as watching my steps rack up may be exciting, it can get a little monotonous night after night.
However, most recently I've been adding in ways to elevate and intensify my nightly walk so that I get in a bit of a harder workout.
Aim for elevated routes
One of the easiest ways that I've found to make my walks not only exciting but challenging is to be purposeful with the routes I take. I make sure to choose routes that have a few challenges tossed in here and there, and my current favorite way to sneak in a challenge is to opt for routes with gradual elevation. Even the tiniest bit of incline can get my heart rate up and engage my leg muscles beyond my standard walk.
Opt for guided walks
I've recently discovered that guided runs are my new favorite way to incorporate meditation and gratitude into my runs. Now I've decided to take some of those same guided programs and incorporate them into my walks. Many of my favorite workout and training apps have walk-specific guided programs at various lengths. Some incorporate walking and running, some encourage power walking, and some are even for inclines and hiking. I've found that having that coach in my ear keeping me on track motivates me to push myself a little harder.
Pause for a little extra workout
For those walks where I don't have a destination on the brain, I often end up on a park path. With nothing but a park bench, I can get in a solid low-impact workout that works the whole body. From push-ups to calf raises, this five-minute bench workout is a must for me when I'm struck with a burst of energy and feel the urge to take things up a notch.
Mix up my pace
The easiest way I've found to take my walk from boring to blasting is to mix in some speed work. This can mean anything from upping my walking pace to a full-blown power walk. (I've now set a goal for myself to see how fast I can walk the Williamsburg Bridge in Brooklyn.) But it can also mean incorporating running into the mix. For those days, I make sure that I'm geared up with sneakers like the UA HOVR™ Sonic 3 Metallic Running Shoes ($120) that can handle both a casual walk and a more intense run.