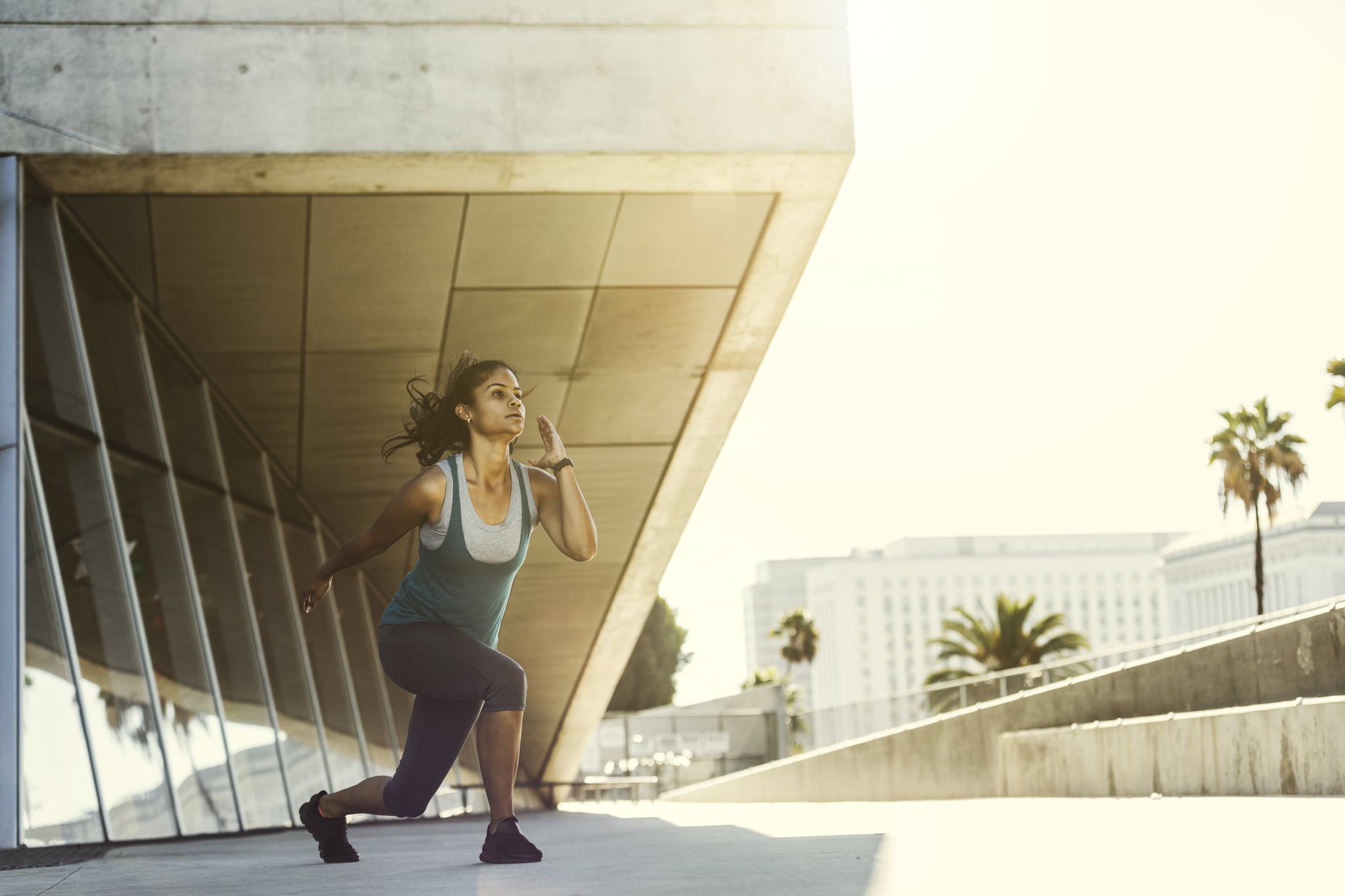 Image Source: Getty / The Good Brigade
Those heavy-breathing, sweaty, heart-pumping moments in a workout are challenging, but they're also so rewarding — there's no denying how hard your body is working. Sprinter lunges always get me to that place.
"Sprinter lunges develop speed [and] power, build muscle mass, improve balance and coordination, strengthen the core, and correct imbalances within the body, while also improving metabolic conditioning (cardio)," Magnus Lygdback, EREPS-certified celebrity trainer to Gal Gadot and Mark Ruffalo, says.
According to Lygdback, this lunge variation targets the entire muscle system that manages your core like your glutes, quadriceps, hamstrings, calves, and intrinsic foot muscles. Your hips, knees, spine, ankles, and feet are getting worked, too.
But, don't let this news excite you to the point of doing sprinter lunges daily. Lygdback says they should only be done once every 3-5 days (no more than 2-3 times a week), to avoid overuse injuries. He adds that the move fits well in any workout intending to develop the glutes or to boost athletic performance.
Listen to your body, too — if you're unprepared for this dynamic and explosive exercise, know that you can potentially experience knee and lower back pain.
"If you feel uncomfortable with the exercise, prepare yourself with planks or anti-rotational core exercises, as well as reverse lunges and step-ups," Lygdback says.
"Build your spinal stability with plank variations and dynamic core work. Prepare your knees and hamstrings with split squats, other lunge variations (in multiple directions), squats, standing on one leg, etc."
Once you're ready to take sprinter lunges on, Lygdback has the step-by-step instructions below to get you started.
His biggest tip: Remember to keep your shin as vertical over your leg as possible during the lunge portion of the move — you're shin shouldn't be over your toes. This will prevent you from using your quad-and knee-strength over the power from your glutes and hips.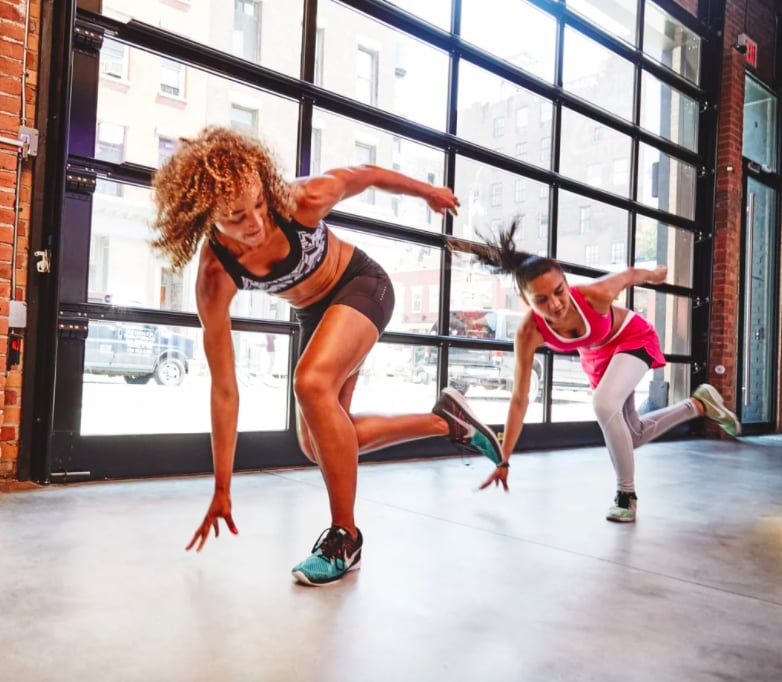 Image Source: Image Source: POPSUGAR Photography / Benjamin Stone
Start standing — step your right foot back to a lunge position and place your right hand on the ground.
Explosively drive your left heel into the ground to extend your knee and hip, while accelerating your right knee to your chest. Let your left hand rapidly move towards your chest as a reciprocal movement.
Reverse the movement to place your right hand and foot back to the ground and repeat.
Try to keep the shin of the working leg as vertical as possible throughout.
Click here for more health and wellness stories, tips, and news.