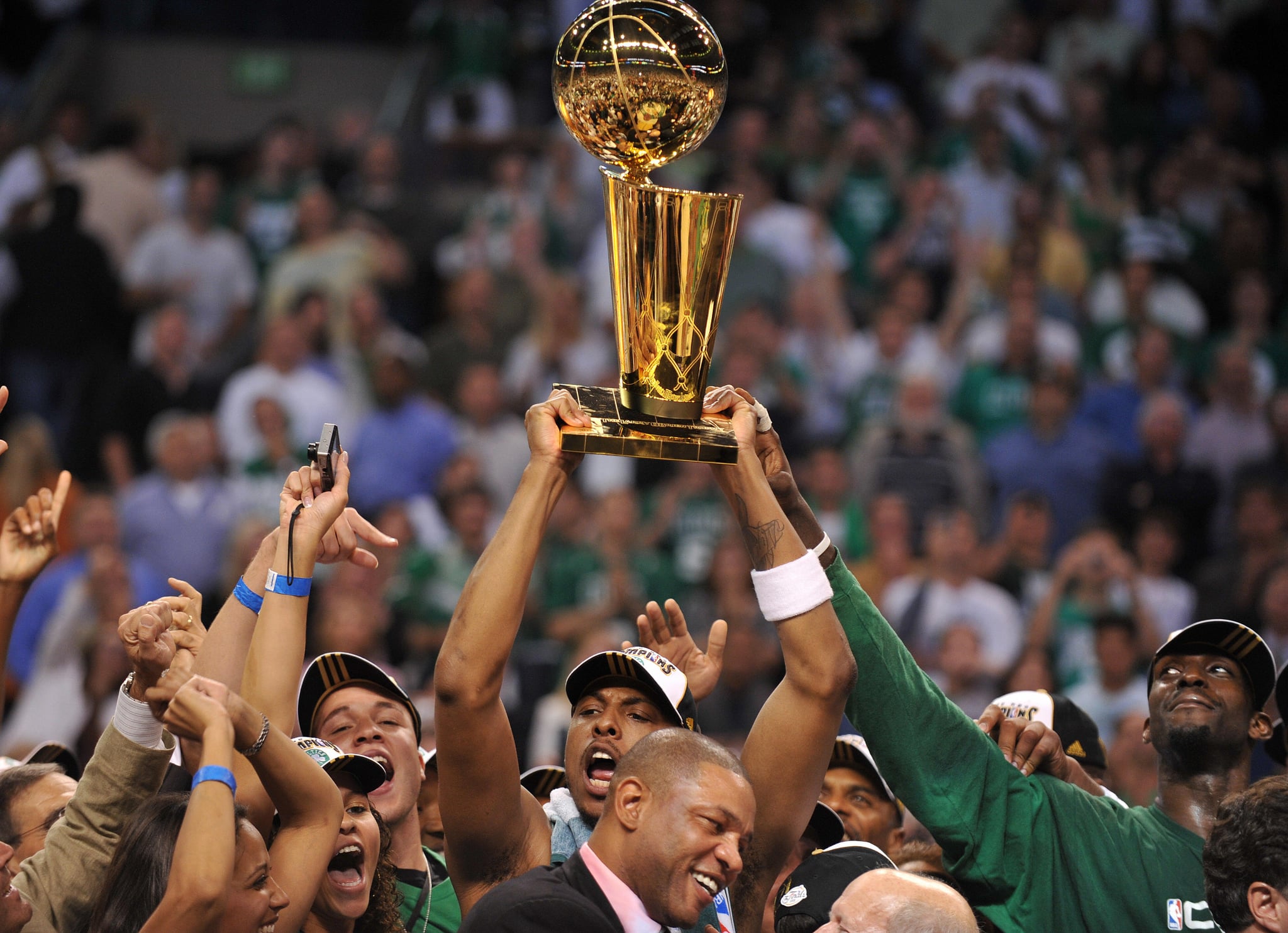 Glenn Anton "Doc" Rivers, a Chicago native, is one of the featured coaches in Netflix's new docuseries The Playbook, which highlights five coaches across sports and the lessons they've learned along the way to success — or in the face of failure. Though he didn't win an NBA championship title as a player (he was an NBA point guard for 13 seasons), he did manage to win one as a coach.
Rivers has been with the LA Clippers as head coach since 2013 and coached the Boston Celtics for nine years before that after spending four full seasons at the start of his coaching career with the Orlando Magic. Through Rivers's two decades of coaching in the NBA, he's acquired one NBA championship win when he rallied the Celtics to victory in 2008 following a 24-point losing gap against the LA Lakers. It was the Celtics's 17th NBA title. (The Celtics faced the Lakers once again in the 2010 NBA Finals, only to lose that series.)
"To me, that's what you learn in life and in everything," Rivers says in the docuseries of the Celtics's 2008 win, "is to keep moving forward." He later recalled: "Whenever you try to win a title, you have to put your heart on the line."
Looking back in an as-told-to piece for The Undefeated in 2018, Rivers stated, "There are very few that can say they have won anything. As a coach winning an NBA title, I am one of them that can. And I respect that. But what it's done is make me hungrier with drive to get back there again."
Despite Rivers's single NBA championship title, he has almost cracked the top ten for regular-season-game victories as a coach. He became 11th on the list as of Aug. 1 of this year, then continued adding to these wins to reach 943 victories as of September 2020, one shy of tying that 10th spot currently held by former head coach Bill Fitch. The Clippers are now out of the running for the 2020 NBA Championship after losing their seven-game series against the Denver Nuggets.