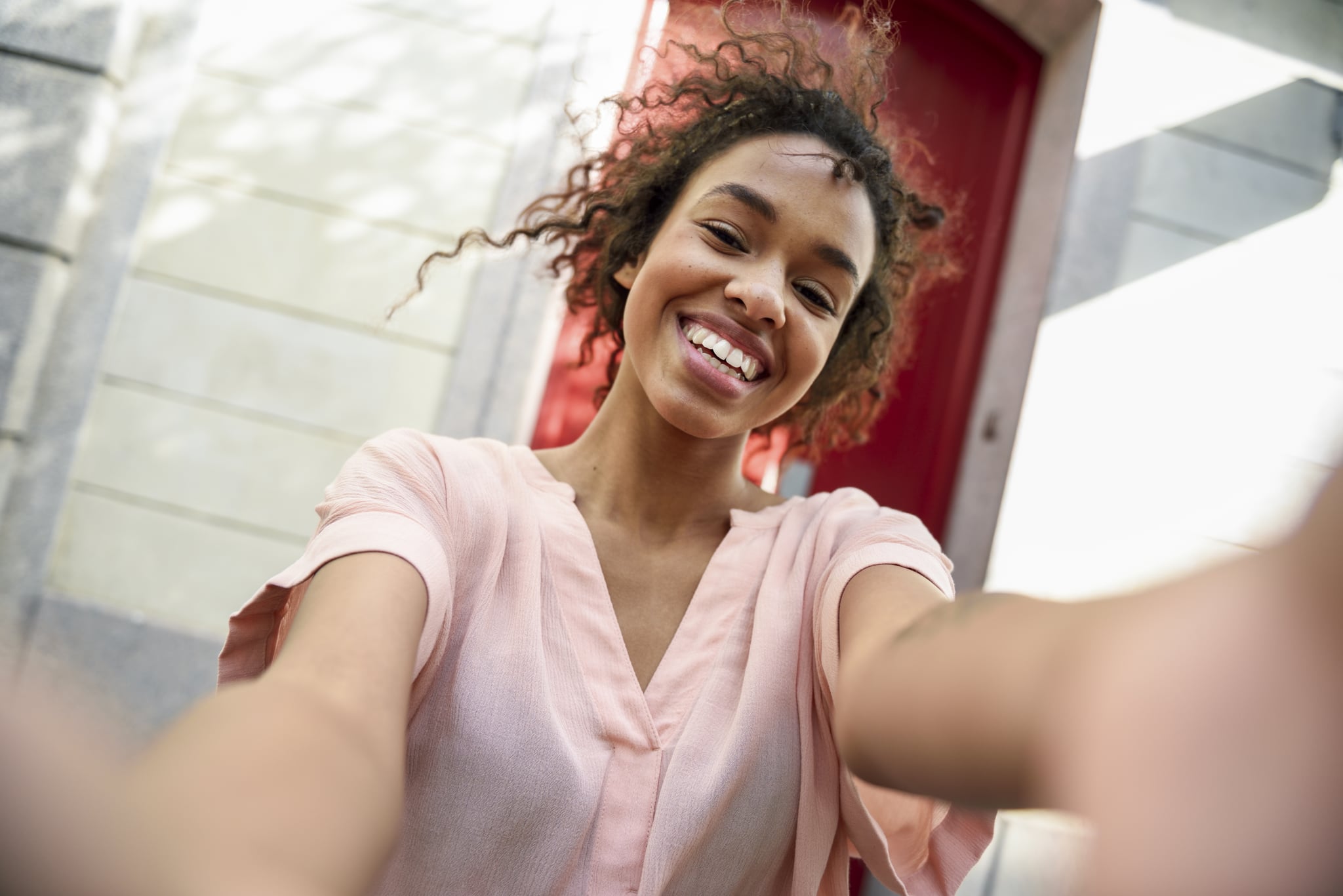 On social media and in conversation with friends and family, Black women constantly discuss feeling as if they are expected to take care of everyone and everything, often putting their emotional, mental, and physical needs last. To unlearn this habit and improve one's mental health, it's important to set boundaries and implement some form of a self-care and a mental health routine into your everyday life. As Black women navigate both the coronavirus pandemic and the emotional toll from the killings of George Floyd, Breonna Taylor, Ahmaud Arbery, and other Black people, it's important that Black people and Black women take time to focus on their mental health.
"What I tell Black women is to really take the time to take rest. Take the time to take care of yourself," Ebony Butler, PhD, psychologist, and creator of My Therapy Cards told POPSUGAR. Even when experiences and situations begin to feel deep and heavy, Dr. Butler said to allow yourself to work through those emotions so that you aren't continuing to hold on to them, exacerbating the feelings that are already there because it's easy to dismiss and bury them in the short term. Instead of ignoring your emotions, Dr. Butler recommended taking a moment to ask yourself, "What do I need? What do I want? How do I give that to myself? How do I advocate for myself?"
Additionally, she recommended asking yourself where the emotions you're feeling manifest in your body. For example, someone who is anxious may feel butterflies in their stomach, fatigue, or headaches. Once you're aware how you're feeling and where you may be feeling these emotions, Dr. Butler also advised asking yourself what you need in the moment to feel better and how you can make yourself a top priority.
"All of us are feeling so many things. And I tell people all the time, 'All of us are carrying trauma in our bodies, and so to ignore that is going to be a disservice to us and our communities. We have to do the necessary work to be healthy for ourselves and our communities," Dr. Butler said. The work will be different for everyone, but taking time to check in with yourself and explore what you need and how to give it to yourself is a great initial step and necessary for your well-being.